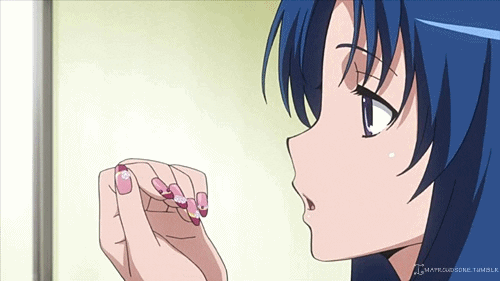 Blippo Kawaii Sites
Hi guys todays post is about a store I stumbled across 1 year ago.
The store name is blippo kawaii I first found this store on facebook and noticed its cute merchandise instantly.
That's when I decided to buy something from them which was nails.
After I brought my first nails from them I fell in love and now Blippo kawaii has became my top spot for cute nails.
Blippo kawaii ships from Malaysia and it takes 2 to 3 weeks to received your item but its worth the wait.
I received my nails in 2 weeks and I have to say the nails were gorgeous.
The nails I received pastel polka dot bows.

Pros
Easy to apply
Comes with glue
Can shape to fit your finger or do designs like stiletto nails
Very vibrant color
No chip
Comes with pack of 24 nails
Good price
Cons
Color starts to fade after 3 weeks
Overall
Overall these nails get 5/5 even though the color fade after 3 weeks its so worth buying then high priced etsy deco nails.