Today's post is about creepy cute halloween hair accessories. May we begin? Okay let's it get started!
First item skeleton clips these are the most sought after items if you look online these are first to be sold out. The hands come in many different colors and a awesome way to scare your buddies. Boo!
Next item you guess it is eyeball bows comes in many patterns and designs. You can spot these items anywhere online and on youtubers.
Bone hair accessories are a great way to spice up your look and make you cute just like pebbles off the flintstones lol.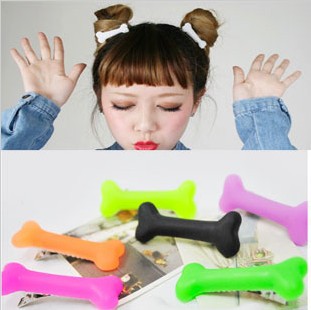 After is batty clip or you can call them bat clips. This clip gives off a cute kind of pastel goth look to the wearer. A very dreamy piece of accessorie for any creepy cute girl.
Horn clips are next and as popular as the other items mentioned. This item gives off a cute and devil side of you. Which is a mixture of naughty and nice.
Cat ears gives off a playful vibe.